Post and Courier
7/16/2021
By Gregory Yee gyee@postandcourier.com
Link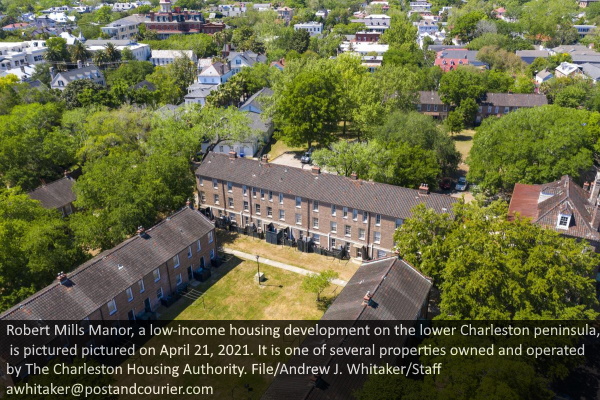 Public housing officials in Charleston are raising entry level pay for agency employees to $15 per hour — a move they say is aimed at attracting and retaining employees.
In an announcement on July 15, Charleston Housing Authority CEO Don Cameron said his agency wants to make sure every employee makes a living wage and that the housing authority has also raised pay for all of its hourly employees.
"Recruitment is a challenge and to be competitive in the marketplace, the housing authority has raised all of its hourly pay rates by 6 percent," according to a statement by Cameron.
He and his staff hope the higher pay, combined with South Carolina's health and retirement benefits, will attract and retain the kinds of employees the housing authority needs to be successful, according to the statement.
In addition to investing in personnel, Cameron said the housing authority is moving forward with plans to renovate or replace all of its existing housing units, bringing its current inventory of 1,400 units to 2,200 to 2,400 units over the next decade.
The housing authority plans to use tax credits and other incentives to attract private developers, according to the statement.
New buildings will blend public housing with affordable housing with the goal of giving Charleston's hospitality, health care and other workers the ability to live closer to where they work.
Reach Gregory Yee at 843-323-9175. Follow him on Twitter @GregoryYYee.